1






Do we really believe abortion is a gospel issue?
Posted by James P. McGarvey , 14 August 2013 · 1067 views
In his book,
Abortion Violation - America's Premier National Security Issue,
Rusty Lee Thomas writes,
"The view that abortion is a sacrifice to the goddess is not limited to witches and radical feminists. It is also the spiritual motivation for many abortion industry insiders. Abortion insiders understand better than most just what takes place during an abortion. In order to continue their gruesome practice, they have constructed a religious sophistry that justifies abortion."
He quotes practicing witch and abortionist Elizabeth Moonstone (see below).
Here's my question... (Click on image)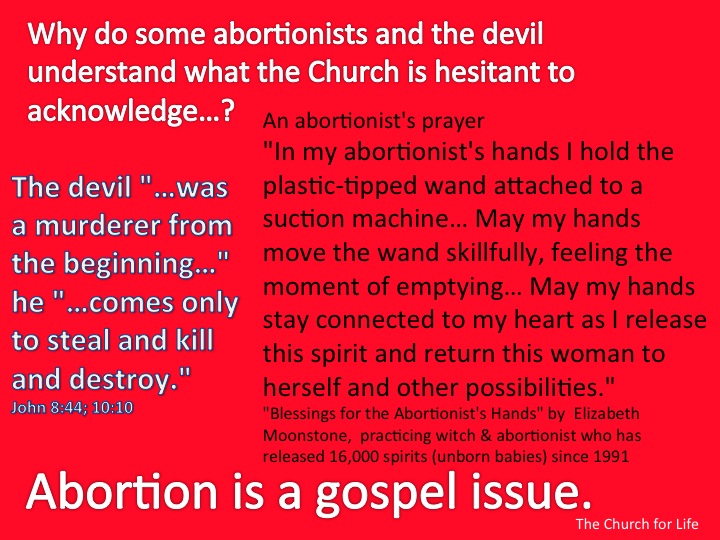 "The one who does what is sinful is of the devil, because the devil has been sinning from the beginning. The reason the Son of God appeared was to destroy the devil's work." (1 John 3:8)