1





Gratitude Attitude
Posted by DeVonna , 05 January 2016 · 1041 views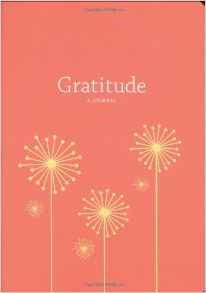 I started a gratitude journal this year. As a writer, I love journaling and the sunny orange color of my new journal makes it a cheering part of my day.
As I contemplated how to start my gratitude journey, I was asking myself, what am I most grateful for? My family comes immediately to mind. My husband and our children and their significant others make up the nucleus of my world. Plus I have even more to be grateful for since learning over Christmas that we are expecting TWO new grandbabies this summer! Our son will be a father for the first time and our daughter is expecting her second child. Yes, I'm definitely blessed with my family; no doubt about it.
But, there is one thing I'm even more grateful for than my healthy growing family and that is my faith. Without my faith in Christ, I could not enjoy my many other blessings as I should.
Faith is my life's greatest gift. My faith settles me, centers me, pulls me back into, "the Way"; God's way. Faith helps me make sense of life. Faith is not perplexed by the indiscernible mysteries of life; rather, faith allows me to embrace the mysterious and not fear it. I don't have to understand everything with my finite mind. And faith is not some ethereal, abstract part of my life, it's concrete and productive. My faith in Christ produces in me, peace, joy, contentment, love for others, acceptance of difficult circumstances and hard truths. Faith gives me a connection with God as well as with others as we travel this journey of life. Faith insulates me from bitterness and gives me Someone larger than life itself to trust in.
My goal this year is to be more aware of all that I have to be thankful for, and for me, that starts with Faith.
Peace.