6 Day Twelve : Prayer Lies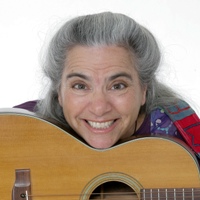 Read
:
Psalm 16
Pray
: That God would open the doors for the gospel to out in Russia, Mongolia, and the Balkans and the surrounding area with great power and that there would be a strong response.
__________________________________________________________
Have you ever told a prayer lie? "I'll pray for you..." Then you forget as soon as your brother or sister walks away. I love interceding for people and I hate telling lies. How can we "pray at all times in the Spirit..for all the saints" (Eph. 6:18)?
The solution God gave me was to develop a series of interesting, colorful, categorized prayer lists. I have daily, weekly and monthly calendar lists, and a "once in a blue moon" list. Each list has a certain title: Family, church folks, soldiers, marriages in trouble. Unsaved, neighbors and business associates. My favorites are lists for missionaries and their countries to help push back the darkness. I've designed the lists so that I'm praying for someone different every day. It never gets boring and everyone's covered.
Prayer is serious warfare and takes time. Develop a system that works for you and pray in the Spirit. What's amazing is how I will "randomly" come into contact with a person the same day that God had me praying for them. It's so fun and fulfilling to say, "I was just praying for you this morning!" and to know that I'm telling the truth. No more prayer lies for me!
Father - may we be faithful to pray for those you place on our heart. Help us to persevere in prayer and to remember you are faithful to answer. Keep us excited about the power of prayer!
Linda, Ron, Cindy Carroll and 1 other like this