1






1
votes
MODs are Out!
Posted by Yeng Her , 21 December 2012 · 1517 views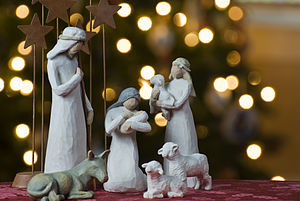 Merry Christmas from the International Placement Office!
Yeng and I wanted to let you know that we have been working with the field directors, regional directors, the assistant vice-presidents and the web master to post the 2013 MODs (Ministry Opportunity Descriptions). We wanted to give you give you time to be thinking and praying over the next few weeks about applying for any of these opportunities! Also, even if you are not ready to apply take a look at these MODs to familiarize yourself with the work that International Ministries is doing around the world. Each MOD is very important to the work that God is directing the C&MA to do this next year. To view current international postings, follow this link:
http://www.cmallianc.../international/
.
In
The Challenge of Missions
(1926)
– A.B. Simpson wrote about our trust and one of the points he makes about the C&MA is this –
This movement stands particularly for the great work of the world-wide evangelism. It is the work of communicating the Gospel as a witness to all nations. This is our trust, our task, our high and holy calling for the Christians of this generation to give to the non-Christians of this generation the message of salvation and the chance of eternal life.
May God speak to you through His Holy Spirit as you consider these ministry opportunities! If you have questions concerning the MOD please feel free to write me at
roeddinga@cmalliance.org
or you can contact your CDO representative to get more insight. We do have a MyCMA page for IM Candidates that you can also follow or use to dialogue or ask questions.
I have been noticing this line in the carol O Holy Night -
His law is love and His Gospel is peace.
What a great truth! May you sense his love and peace this season!
Amy