1






1
votes
Amy's Introduction to IM Candidates
Posted by Yeng Her , 24 October 2012 · 1471 views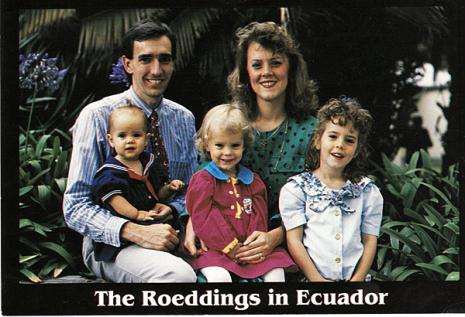 Dear Candidates,
My twenty-two year old daughter attended Passion 2012 in Atlanta this January. My husband and I watched online back at our home in rural Georgia. Many things caught my attention as we watched, but it was the music that hit me. As my husband and I considered moving to Colorado Springs for me to work with IM, we were struggling with leaving Lula, the college students, our first home, being near our parents again, and uprooting after only being settled for a couple of years. I ended up getting the Passion White Flag album and started listening to it on the way to work each day. Words from Chris Tomlin and Matt Redman's song, I Lay Me Down would come over me.
I lay me down, I'm not my own, I belong to you alone, I lay me down, I lay me down. Hand on my heart this much is true, there is no life apart from you, I lay me down, I lay me down. It will be my joy to say your will, your way. It will be my joy to say your will, your way,always.
Struggling with leaving now is similar to the thoughts my husband and I had as we said yes to God's call to go overseas back in our twenties to begin the process of going out with the C&MA. Those were days of waiting, obedience, and preparation. In the midst of preparing to go to Ecuador, we had our third daughter, and she ended up needing serious surgery two months before we left. It was a trying time. Today, I believe God is allowing this present time of upheaval and relearning to say "your will, your way" again so I can remember and empathize with what many of you are going
through as you wait and prepare to go.
My husband and I spent 19 years with the Alliance ministering in Quito, Ecuador. Our three little girls learned to speak Spanish, love ceviche and empanadas, and thought erupting volcanos were normal. We can't even imagine how dull our lives would have been if we had not followed God's call on our lives that we heard while listening to a C&MA missionary as adult leaders in our AWANA program at First Alliance in Ft. Myers, Florida. We returned to the United States in 2008 and served as the missionaries-in-residence at Toccoa Falls College.
While watching the cross-cultural majors graduate from TFC with their symbolic bare feet each year, it has struck me that your generation of missionaries is heading to difficult places like some of the first pioneer missionaries. I was present when Bob Fetherlin first showed the IMB map with the dark places needing the light of the gospel. Just today, I was imagining that sending today's missionaries, or international workers, is like sending someone off the front porch of a well-lit, safe house, with a single strong flashlight out into total darkness. This was the image, I got as I thought of our new candidates going out. You will need a strong commitment to the power of God working in you, strong home service to prepare you, strong prayer support, strong financial support, and a team of us to guide you to the best place God has for your life. I feel greatly honored to work with each one of you.
One of the other songs on the White Flag CD is a throwback song that I sang as a young teenager in the 70's entitled "I will Follow You." This is my heart cry, though none go with me, the cross before me, the world behind me... I will follow you... I have decided. No turning back. No turning back. It is my prayer that I can come alongside you to help you live out this song in your lives as you step into dark places with the light of the gospel.
Amy Roedding
Ruthie Hankins, elizabethcog and Kris Rickert like this