1






Sukkot and Tennis Witness
Posted by Abraham Sandler , 15 October 2014 · 1238 views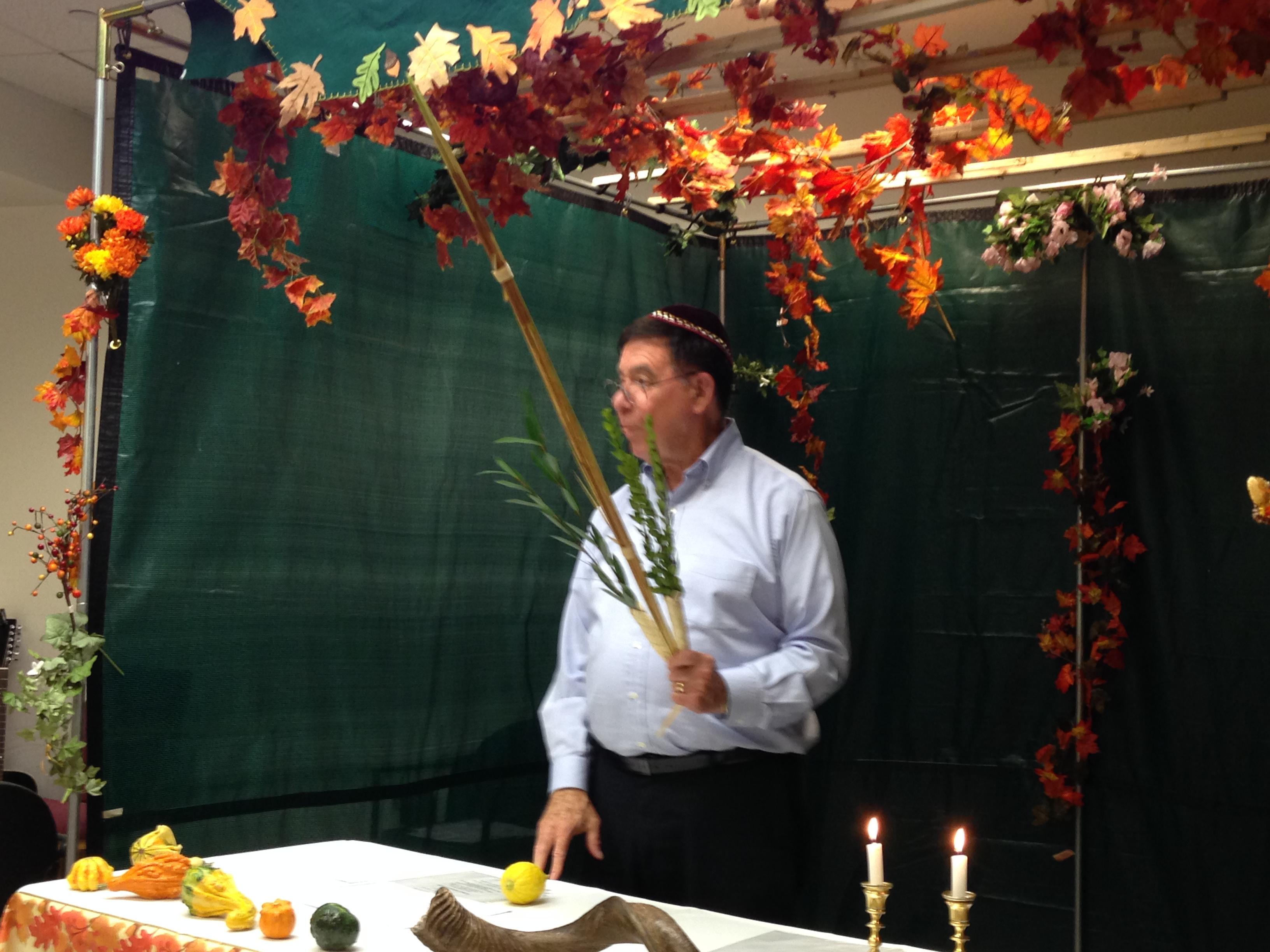 Awake O Israel Jewish Ministries
www.awakeoisrael.org
Abraham Sandler, National Director
9820 Woodfern Rd Philadelphia, PA 19115
Phone: 646-423-2673
E-mail:

awakeoisraeljm@aol.com
October, 2014
Shalom Prayer Partners!
In spite of the two accidents Abe has had in the past two years that has left him with some physical problems he has been granted permission from his doctor to resume playing some tennis. This is good for him emotionally, physically, and spiritually.
Most of the guys Abe plays with are Jewish. Recently, Art said, "I know you told me that you have not retired, but I forgot what kind of work you do." I said, "I teach the Bible, both the Old and New Testament and I believe that our Messiah has come, and He is Jesus." Art didn't flinch or back away, but asked me a few more questions. When we parted I urged him to read Isaiah 53, which is about our suffering Messiah. Please pray that Art will read Isaiah 53 with an open mind. He is a retired Dr. and I have a book of testimonies of ten Jewish doctors who have come to faith in Messiah Jesus. I'm praying for the right time and Art's receptivity to offer it to him.
Matthew 9: 35

Then Jesus went about all the cities and villages, teaching in their synagogues, preaching the gospel of the kingdom, and healing every sickness and every disease among the people. 36 But when He saw the multitudes, He was moved with compassion for them, because they were weary and scattered, like sheep having no shepherd. 37 Then He said to His disciples, "The harvest truly is plentiful, but the laborers are few. 38 Therefore pray the Lord of the harvest to send out laborers into His harvest."
Time is short and there is still much to do. John 9:
4
I must work the works of Him who sent Me while it is day; the night is coming when no one can work.
Messiah's Lighthouse Congregation, NY, NY
Iris continues to receive chemotherapy treatments for the tumors in her chest. Recent evaluation showed that the tumors are shrinking, and she is breathing better. Keep praying for complete healing.
Pray too for David to be saved, he is the brother of one of the people in our congregation.
Sukkot
This past week we celebrated Sukkot, the Feast of Tabernacles at our congregation Messiah's Lighthouse NYC and in Seattle WA, at the Shalom Fellowship meeting led by David and Peggy. We put up our Sukkah, or booth, to remember our people wandering in the desert for 40 years and living in booths or tabernacles. We rejoiced at God's goodness and blessings and the fact that we have been redeemed by the blood of the lamb, Messiah Jesus.
The holiday encourages us to present our bodies to God to serve and love Him with all of our hearts. In John 7:37-44, we find Jesus at the Temple with thousands of other Jewish men celebrating the Feast of tabernacles'. The people are praying out loud and passionately, "God send us rain, Lord save us, Lord send the Messiah, we want him now." At the moment when they finished the prayer Jesus cried out,
"If
anyone is thirsty, let him come to Me and drink..."
Someone calls out
"this is the prophet!"
referring to God's promise in Deuteronomy 18:15-19 that a prophet will come and speak God's words. This is believed by the Rabbis to refer to the Messiah. So when they called out
"this is the prophet"
they were saying Jesus is the Messiah. Another responded and said
"he can't be the Messiah, the Messiah must come from Bethlehem, he came from Nazareth."
They didn't know Jesus was born in Bethlehem. And so the argument goes on today.
Please pray for C&MA pastor John Soper, who leads our Alliance congregation in White Plains, NY. He recently had a heart attack and will have triple bypass surgery on Tuesday October 14. God is blessing his ministry there and he is a strong supporter of our Jewish ministry. Pray too for his wife Mimi as she walks through this with her husband. Pray for a successful operation and full recovery for John and peace and strength for Mimi.
Shalom Meeting, Seattle WA
David and Peggy lead our Jewish outreach in Seattle. Both have full time jobs but spend much time reaching out to Jewish people. Abe was there October 11, 12 to help celebrate the Feast of Tabernacles. David built a terrific Sukkah – booth/Tabernacle, which we decorated. 20-plus people came to the meeting. It was a good night. David has been losing weight and not sleeping well. Also he has knee problems and may have a replacement of one early next year and is also fighting a cold. Please pray for strength, healing and ability to sleep.
"Pray for the peace of Jerusalem, they shall prosper that love thee" Psalm 126:6
For God's Glory and Israel's Salvation,
Abe and Janet Sandler