2






UNREACHED PEOPLE GROUP ON YOUR DOORSTEP
Posted by Abraham Sandler , 09 July 2012 · 1952 views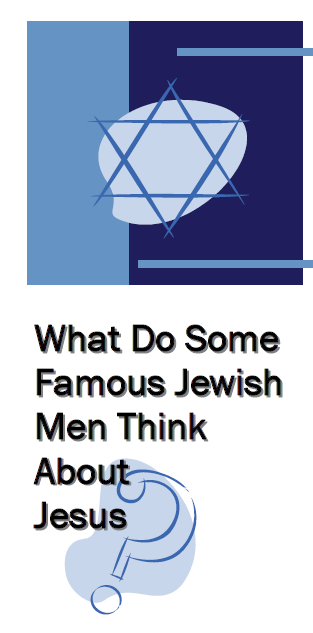 There is a large unreached people group of 8,000,000 on our doorstep in the United States. Less than .3 (three tenths) of 1% are saved. They are my people, the Jewish people. They are gospel resistant and have many objections to believing in Jesus. Here is one of those objections. "You can't be Jewish and believe in Jesus!" Here is an answer.CAN YOU BE JEWISH AND BELIEVE IN JESUS?
If Jesus is the promised Jewish Messiah then it is the most Jewish thing in the world to believe in Him.
So let's deal with the question," what makes a person Jewish?"
A Jewish man, we'll call him David, meets a Jewish man, we'll call him Jack, who believes Jesus is the Jewish Messiah. David says, "You can't be Jewish and believe in Jesus!" "Let me ask you a question," says Jack, "were you Jewish when you were born?" "Of course I was," says David. Jack then asks, "What did you believe about Judaism when you were born?" David looks a little confused and then he says, "I didn't believe anything, I was a baby." "But you were Jewish, right?" questions Jack. "That's right," replies David. "Well," Jack says, "you weren't Jewish because of what you believed; you were Jewish because your parents were Jewish." The Biblical definition of a Jew is that they are a descendant of Abraham, Isaac and Jacob.
The real issue is not "am I still Jewish if I believe in Jesus?" The real issue is: "Is Jesus the Jewish Messiah?" Let's not forget that Jesus was Jewish. His Hebrew name is Yeshua. All of the first followers of Yeshua were Jewish. We have a pamphlet "What some famous Jewish men think of Jesus" available to you - it indicates the high esteem Jesus has in their thinking.
Thousands of Jewish people have come to believe that Jesus is the promised Messiah. We have not stopped being Jewish. We have found the shalom/peace and atonement/forgiveness of sins that all people desire. We invite you to examine the issue and be a seeker for truth.
For a free copy of "What some Famous Jewish Men think of Jesus"; additional help in witnessing to Jewish people; to be included on our quarterly newsletter or monthly e-mail letter contact us at:
Awake O Israel Jewish Ministries
Abe Sandler
9820 Woodfern Rd
Philadelphia PA 19115-2921
Phone: 646-423-2673
E-mail: awakeoisraeljm@aol.com
Web:
www.awakeoisrael.org
Check out our post on the EVENTS tab of the cmalliance.org site:
http://www.cmalliance.org/events/
We have a witnessing campaign/short term missions opportunity in New York City in August 2012. Would you care to be a part of the street team or partner with us in prayer? Contact us through our web site, or click on the "email awakeoisraeljm@aol.com" button on the Events tab.
Abe is a C&MA National Evangelist and is planting an Alliance Jewish congregation in New York City