1






The "BUZZ" for the New Year - and a quiz from Abe Sandler
Posted by Abraham Sandler , 18 January 2016 · 1360 views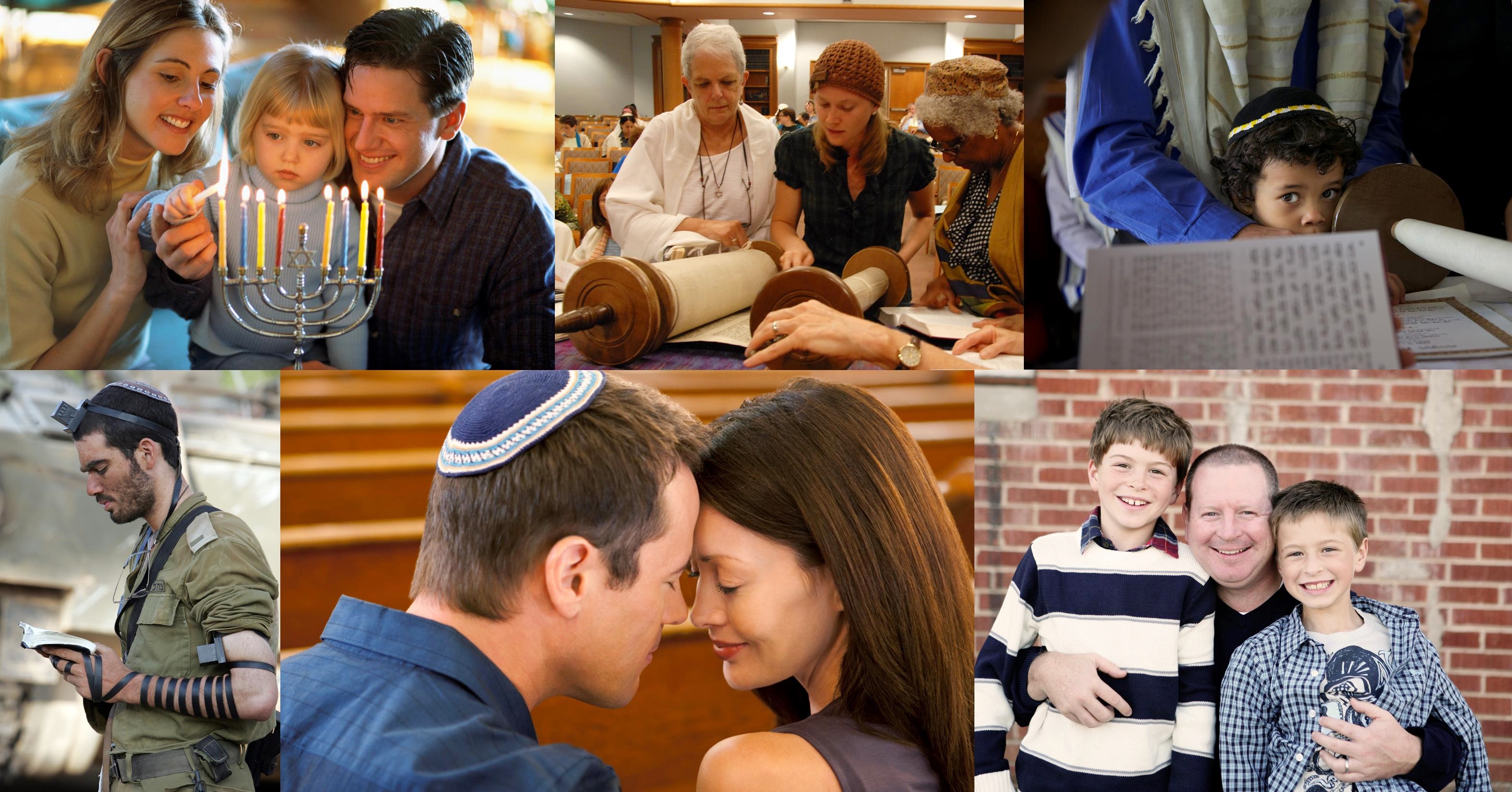 JANUARY 2016 EMAIL NEWSLETTER
Florida Church Reaching Jewish People – Santi, a pastor friend of Abe's recently shared that three unsaved Jewish men have been visiting his church. Pray for Steve, Joel and Mel and families to see that Jesus is the promised Jewish Messiah and believe on Him. Gus and Diane another Jewish couple also visited Santi church December 2015. Pray for pastor Santi to have wisdom as he and others reach out to them.
MESSIAH'S LIGHTHOUSE: Rich a Jewish man who is part of or NYC Messianic Jewish congregation has been witnessing to his sister Susan. She had pain in her back, and an examine showed a spot on her spine. We prayed for her and most tests have come back indicating it is benign. She continues to ask for prayer from her brother knowing he is praying in the name of Jesus. Pray that God will continue to heal her, and that He will take the veil off of her eyes and she will soon come to faith in Messiah Jesus.
We closed out the year in New York City with a wonderful answer to prayer. Esther, a Jewish Holocaust survivor, had been coming to our meetings off and on for several years. Two weeks before she died she came to faith in our Messiah Jesus.
Moving to new ministry site: The site we moved into in October only provided space for our weekly worship service. We had to stop our prayer meetings and bible studies, and would not be able to have our witnessing campaigns from there. We found a new site that is in a good location and will meet all of our ministry needs and meetings. We will also be able to use the facility for our short-term missions program for our New York City Street Witnessing Campaign.
PRAY FOR THIS CONTACT: Larry an unsaved Jewish man has heard the Gospel several times. Pray that he will honestly examine the Scriptures and see that Messiah has come and it is Yeshua/Jesus.
OUR MINISTRY: What we do to reach Jewish people with the Gospel: weekly congregation services; special events of celebration of Biblical feast of Israel and invite unsaved Jewish contacts; short-term missions program for our New York City Street Witnessing Campaign; personal follow up of Jewish referrals and contacts; write and distribute tracts; Jewish Evangelism Training Seminars for churches and groups to equip them to witness to Jewish people; speaking trips to churches and to groups to share the Gospel with Jewish people.
Recently we had our National Alliance Jewish Ministries Committee meeting at our National C&MA Office in Colorado Springs. We also had opportunity to meet with President Stumbo, VP Church Ministries Dan Wetzel, and VP International Ministries Tim Crouch. It was a great opportunity to share the need and suggestions of how we can help advance the Gospel to Jewish people. It was well received.
FAMILY: Tessa baptism: On January 10 our granddaughter Tessa who is 17 years old was baptized. She said "Zayda (Yiddish/Jewish for grandfather) I want you to baptize me so you can make it a little Jewish." Her pastor agreed and I had the joy of baptizing her. She gave a brief testimony of how she came to faith in Jesus and then she said to the congregation, "I want you to hold me accountable in my walk with Jesus! Wow! I was blessed.
Note from Kim, Abe's assistant: "Thank you for praying! My surgery was on December 2 – a removal of part of my kidney, and what turned out to be a cancerous tumor. Specifically, I want to let you all know I appreciate the prayers, as there was no doubt God was with me. Check in went very smoothly, and as I was wheeled down the hallway toward the operating room [no drugs had been administered yet!] I asked Jesus, "will You speak to me or give me a great dream or some way let me know You are right here?" My answer came this way: I began to sing the hymn "In Christ Alone", but I could not get past the first line: In Christ Alone – "Lord, what is the rest of the song?" As a church musician, there are not many songs I can't pull up in my mind at any given time and provide not only the words, but when they were written, etc. But, I couldn't get past that one phrase, over and over AND over. I suddenly realized this truth is all God wanted me to know as I faced the unknown. As we face the uncertainty of 2016, know this: that no matter what you face, whether it be cancer, loss of some kind or something else, "In Christ Alone" is your hope, "In Christ Alone" is your help and "In Christ Alone" is your peace. "
Purim: March 24: The story of Esther takes place between 517 B.C.E. and 457 B.C.E. Almost 2,500 years ago, a young Jewish girl became Queen of the Persian Empire. Her people were threatened with annihilation by Haman, the Prime Minister, because they would not bow to any man or god other than the God of Abraham, Isaac and Jacob. Haman cast lots or "dice," called Purim (singular Pur) to determine the day the Jews were to be slaughtered; hence the name Purim for the holiday. Esther risked her life to go before the king in order to plead for her people. As a result Haman, who asked to destroy the Jews, was put to death for his wicked plot, and the Jewish people were spared. Purim is a day of great mirth and merriment because we remember that God has delivered our Jewish people from many who wanted to destroy them. Satan has been behind the many attempts to wipe out the Jewish people, but God has said, "Behold, He who keeps Israel shall neither slumber nor sleep" Psalm 121:4 "You are the apple of my eye." "You are my people forever." God has promised to bless those that bless Israel and curse those that curse Israel. Let us be among those who bless Israel."
A PURIM QUIZ: 5 points each correct answer. 40 points = you peeked; 30-35 points = you're Jewish or well informed about Judaica; 20-30 points = you're average; below 20 points: you better listen and come to future Bible studies. You need to learn more about the Bible and Jewish customs.
QUESTIONS
1. Where is the story of Purim found?
2. What is a Hamantashen, Humentash, Hamentash
(2 Jews three spellings!)
3. A Megillah is:
a. The Jewish way to say "I am sick big time"
b. the scroll or book of Esther
c. a new computer system
4. Who was Haman?
5. Who was the King of Persia at this time?
6. What is a gragger, grogger?
7. Who likes prune (lekvar), blueberry, apple and cherry Hamantashen, but doesn't like mun (poppy seed)?
8. What does the word Purim mean?
ANSWERS: STOP!!
No peeking until you have tried to answer!
1. In the Bible, the Book of Esther
2. Purim pastries shaped like Haman's hat, a triangle
3. b
4. The one who wanted to destroy the Jewish people, the villain
5. Ahasuerus or Xerxes
6. A noisemaker
7. Abe Sandler
8. Lots or "dice"
"Jewish people are not unreachable, they are just unreached."©
For God's Glory and Israel's Salvation,
Abe and Janet
Abe and Janet Sandler
Our mission: We exist to bring the good news of Messiah Yeshua/Jesus to Jewish people in the
United States of America and worldwide, and to make disciples of Jewish believers.
Newsletter and E-mail Prayer Information: We send out our paper newsletter 4 times a year. We also send out a monthly email update: these contain up-to-date information on: campaigns, contacts, congregations and prayer requests. Contact us for JETS at your church, missions presentations, interest in short-term missions for Summer 2016, college visits & more!